I have collected some nail art ideas that are perfect for the upcoming summer!(Of course I had to throw a couple of my designs in there.)I hope you will try some of thsese amazing ideas and experiment a little bit on your nails , because summer is around the corner and we ain't go to the beach without nails on point.Right ladies?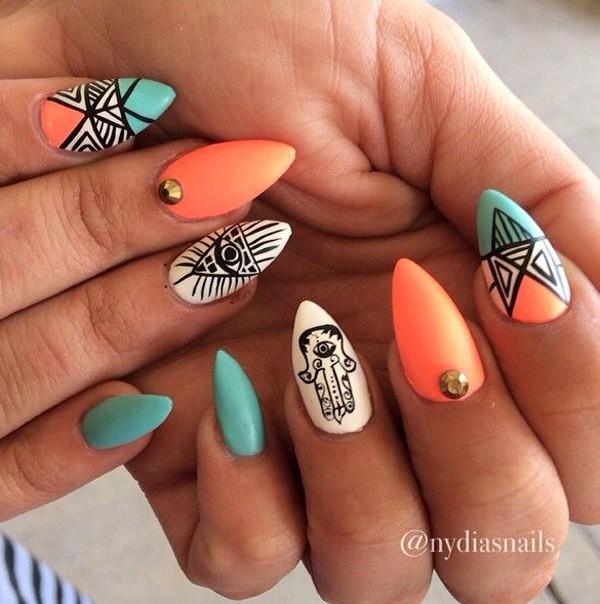 A cute watermelon design for you to try. It combines bright neon summer nail colors
with the classic summer fruit that everybody loves.
http://ponitokyonails.tumblr.com/
And of course some of my designs ,that I believe you will love this summer.
Danaeandlydia.blogspot.gr You can search my blog for more summer designs if you like!
Chalkboardnails.com One of my favorite nail art sites!
For those of you who want to break the classic blue-nails tradition
of summer, these mermaid looking nails are sure to impress everyone
around you.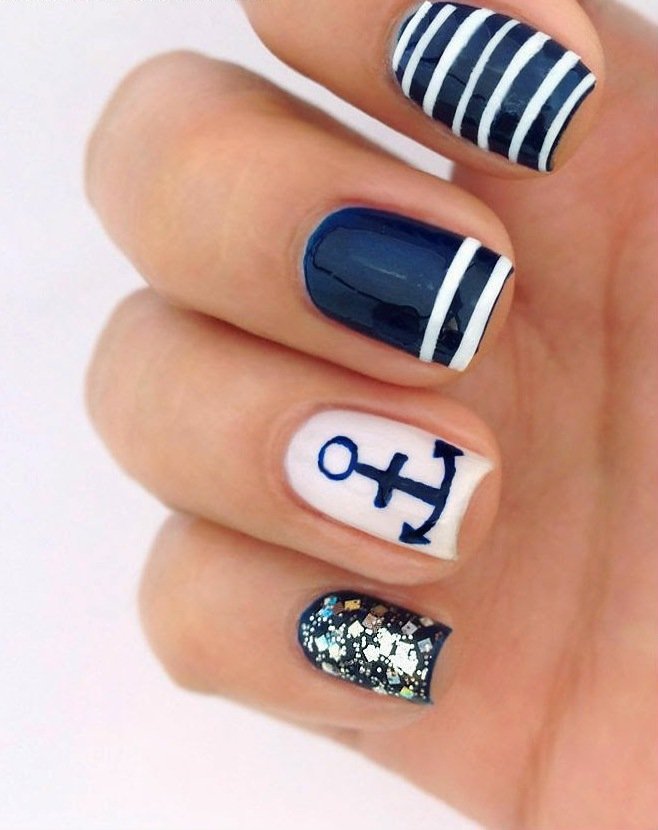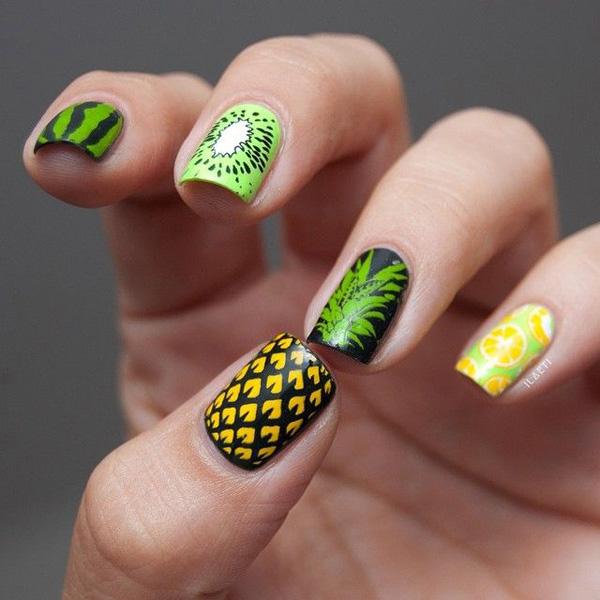 An adorable pineapple nail art design that makes me crave
the most delicious fruit in the entire world.
http://sonailicious.com/
Classic clean white combined with black gives an elegant look
to your nails.